IN BOCA RATON


NEW LOCATION:


Red Reef Park at the Wedding Pavilion. PARKING FEE WAIVED


APRIL 29, 2017, 10 AM TO 11:30 AM


Free, No experience Needed.
Children, Adults, Seniors.


For further info, call 866-445-2121


CLICK HERE FOR MAP - Park Gate Phone 561-393-7974
CLICK HERE For Facebook Event
CLICK HERE To Email


CLICK HERE To Ask Us To Send A Reminder



At Peace With Diane Gold


Internet Radio Show, Select Tuesdays at 2 pm




1-530-881-1212, access ID 144-854-164#


Diane Gold interviews health & peace makers
& does presentations. Be the change. Call in OR
LIVE HERE SELECT TUESDAYS AT 2PM EASTERN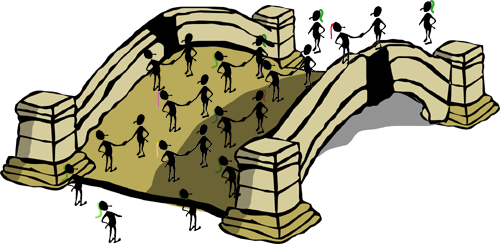 DID YOU BUILD A BRIDGE TODAY?
MAY WE CHOOSE A SOLUTION THAT BUILDS
OVER ONE THAT TEARS US DOWN!
RELEVANT READING!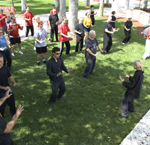 Diane Gold, organizer and presenter of Boca World Tai Chi Day,
brought to you by The Kung Fu Conservatory,
brings Trance Tai Chi to the 2014 event.
TRANCE TAI CHI VIDEO:


Trance Tai Chi was created by Diane almost 10 years back.
It is a combination of electronic dance music and tai chi movement
with a little music therapy and free dance added.
It has all the lasting
HEALTH BENEFITS
of regular tai chi
with a different type of creativity and freedom. Also, it's
totally adjustable based upon how each of us wants to move.
For more info, call 866 [445] 2121.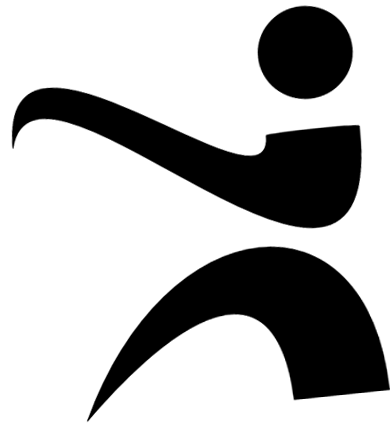 ---
---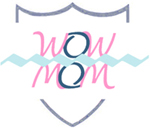 WarriorsOfWeight.com

We announce WarriorsOfWeight.com magazine, published Tuesdays at 7 am Eastern Time.
It offers diverse content including the newest techniques in habit change with focus on
fitness, meditation, nutrition, tai chi,other mind/body modes, music, dance, psychology, medicine
(which includes Traditional Chinese Medicine, Western Medicine and all other healing disciplines).

Each issue offers simple habit change solutions through action steps.
This includes one-minute exercise every week: no burnout,
no anxiety, yes success, no matter our size, shape, condition.


________________________________________________________________________________________________________________________________________________________________________________________________________________________________________________________________________________________________________________________________________________________________________
---
---
---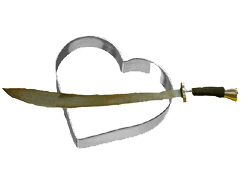 Martial Arts Heart
For many years, I have been wrestling with the idea about whether it is acceptable for someone to teach kung fu who has not been raised in the kung fu tradition. You are absolutely right on that there are many people "no less sincere in their effort to help others" who have not endured the traditional road.
I am concluding, of late, that it
---
is far better to create good and positive energy in this world than not to do it. Since the purpose of kung fu is to be a humble and helpful human being and to establish peace, I do accept all those who teach from wherever they learned. I do believe they need a good 10 years of training before embarking out to teach. I used to say 20. Of course, teaching what we want to learn is always the way.
Have you ever known someone who knows how to create technique 1, 2, 3 in response to many an aggressive action but does not know how to show kindness, temper the spirit in adversity or show humility and compassion when challenged? The 3 points I mention are the true qualities of kung fu. If these are missing, there is no kung fu. Many who do "tai chi for health" possess the 3 qualities I mention.
Conclusion: qualities of humanity are first, not physical prowess. True, if we lose your life from inability to subdue our attacker, we can no longer use embody the principles. So, there is a delicate balance.
For this reason, long term training is important.
Best wishes, Teacher D
---
previous posts:
Boca 2014 World Tai Chi Day
Mandela
Habit Change Workshop By Diane Gold, Sept. 24
Gratitude Marketplace
September 11, 2013
Boca Raton 2013 World Tai Chi
Are You Doing It?
Transformation 12-12-12
United States Of America Election Night Pride 2012
The Benefit Of Early Childhood Music Lessons
Sept. 11, 2012 - United States Of America
Colony Records
Dignity Matters
Fukushima Daiichi And What's In It For Me?
Napalm Girl, 1975
Diane Gold's Letter To Secretary Duncan
---
TAI CHI: HOW IT CAN POSITION US TO CHANGE THE WORLD
by Diane Gold
on April, 2012
...Tai chi, chi kung and other mind/body training teach us self-cultivation. Alone, the training can make us remarkably well-tuned, aware and healthy. However, we may classify it as the "what's in it for me" attitude if we don't take it further. With continual training, the true goal of mind/body teachings – to inspire, cultivate and motivate change for humanity – is realized and embodied. When people dabble, they rarely learn this true purpose.
...What's bigger about it than just doing tai chi and chi kung as a group is how it can make change. Although it introduces people to tai chi and chi kung that can heal our bodies, minds and spirits; the real treasure that most people don't get to, because they see it as an exercise program, is that the strength and understanding we get from the program gives us the power and the incentive to do good. If we stop at fixing our arthritis, our weight or our mental stability; the world is still better off because we are better human beings from the training. But, that is small scale. If, however, we take it to the next level, which comes with "time, experience and inner balance," we will find it our duty to take humanitarian action to cause and be change.
To see the entire article, go to: Change The World.
A Magical Display Of Tai Chi


Tai Chi and Chi Kung cited as medically important
by Roger Walsh, Psychiatrist/PhD
in his lecture at University of California, Irvine
Therapeutic Lifestyle Changes and health
and how their importance has been undervalued.

A new album of fluid sounds for tai chi, chi kung, yoga, meditation & relaxation!
By Robert Fripp (King Crimson Band), Aki Aleong,
Music For Meditation And Relaxation AND Nigel Cresswell. Samples Here!
Happy listening. Talk about the music at tai chi music discussion.
Tweet
Diane Gold LinkedIN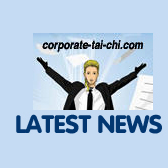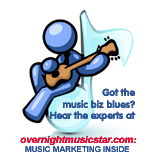 | | |
| --- | --- |
| | |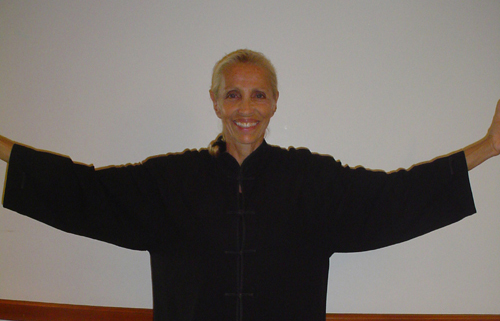 Diane Gold & The Diane Plan
Diane Gold has developed corporate & personal development solutions using the concept of taking one step to achieve success. Tai chi, chi kung, kung fu, self-inventory & music are the signature vehicles used to attain these goals, but we customize to suit every situation.
CORPORATE
Leaders of organizations are invited to co-design corporate wellness programs to increase employee productivity, loyalty and health; to improve public image; to diminish employee sick time, to maximize a cohesive corporate environment and to increase profits using The Diane Plan.
INDIVIDUAL
Individuals are encouraged to use self-inventory tools, take a free survey, choose coaching services; get tai chi, chi kung, kung fu programs and join our musician's coaching site.
ENERGY EFFICIENCY
Human energy efficiency is about tuning yourself up regularly.
Energy efficient lighting programs are another project. Read more.
The videos below are of global interest.
GenerationWE
World Tai Chi & Chi Kung Day, Boca Raton, 2011
with Diane Gold
Please bookmark http://dianegold.com and LIKE it on top.
Here's To Our Collective Common Potential! DG
Video connect with Diane Gold now!
Schedule HERE